Outsourcing is a business practice where an organisation hires a 3rd party to perform part of their own job functions. Likewise in the contact centre industry, organisations can outsource their helpdesk or hotlines to 3rd party contact centre such as Connect Centre.
Benefits of Outsourcing to Us


• We help you to focus. By letting us help you, you can free up your resources and focus on your core business.
• We accelerate your need for business transformation. By catering for your additional business needs or requirements in the shortest amount of time.
• We help you to save. By outsourcing your needs to us, you can save on your operating overheads.
• We do not close. Just like your 24-hour neighbourhood convience stores.
• We ensure quality. Delivering quality customer service is our key and focus.
• We have the expertise. We will provide you with the relevant expertise to cater to your business functions and needs.
• We are flexible. With flexible pricing models and a trial period of 3-months* allows us to best find a pricing point for you. *T&Cs applies.
TYPES OF CALL CENTRE OUTSOURCING MODELS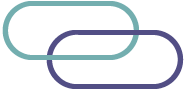 The most common type of Connect Centre's offering. Where our resources for the project will be shared among several of our clients. By performing clustering of our agents into different various teams, each team can effectively handle up to 10 – 15 different projects. As all teams are cross-trained there is no issue of a lack of backups or replacements. Using this model, ensures savings for our clients and yet still retain the kind of service level and customers' expectation that is required. This is especially helpful if the client requires 24 x 7 x 365 days support for their projects.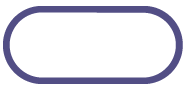 A team specially trained and created for an individual customer. The team will only manage and handle the relevant project for the respective customer only. The team and resources are not to be shared among the rest of the Shared Service teams. Customers will enjoy the benefits of having the management expertise and focus from Connect Centre rather than having to manage the team themselves. Allowing our customers to focus more on their own business needs while still managing to exceed their own client's expectations.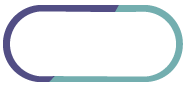 The combination of both our shared and dedicated service teams. This works the best if the customer has got a relatively high enquiry volume only during standard office hours but still requires round the clock service. Or the customer will expect their enquires to spread and come in from various different transmission channels.